Description
Occupational Therapist and Author Meg Faure, is delighted to offer her most sought-after Baby Sense course module as an individual workshop. 
Womb to World
is now available exclusively on the Parent Sense course platform:
The womb is the optimal place for the development of the human baby from every perspective. Nutrition is delivered directly to your baby in perfect doses and your body controls all of your baby's physiological needs too. But on a sensory level the womb world is also perfect:
Touch – the temperature is always perfect and the deep pressure of the womb walls hugs your baby.
Movement – the lulling movement of your body plus the swishing of the amniotic fluid calm your baby while providing appropriate vestibular stimulation.
Sounds – the womb is filled with the background noise of your heartbeat, the pulsing of the blood through your veins and the gushing and gurgling of your stomach. This calming background noise is white noise.
Sight – the womb is a darkened space and your baby's eyes see only muted light and dark shadows.
Smell and taste – your baby experiences a variety of flavours and smells according to what you eat. The smell and taste of amniotic fluid is a familiar one for your baby.
From this calm environment your baby emerges into a busy sensory world where it will be some time before he or she can self-regulate and so it is the primary role of the parents to regulate these areas. By creating a serene environment for your baby that emulates the womb, you can foster a sense of calmness which ultimately results in a seamless transition for your little one.
COURSE OUTLINE:
MODULE 1 | Workshop Introduction
Welcome to your Workshop!
Meet Meg Faure
MODULE 2: Womb to World
Womb to World Masterclass
BONUS CONTENT: The Transition to Motherhood
MODULE 3: Workshop Wrap Up
The transition from calm womb to busy world is one that can be disruptive for babies and parents. By following the principles set out in this workshop, you can rest assured that the earliest stage of parenting will be one filled with memories of happiness and new experiences.
Presented by Meg Faure, Occupational Therapist, Parenting Expert and Author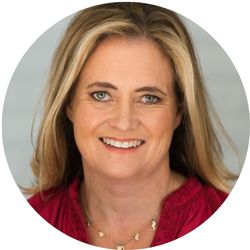 Meg Faure  is an Occupational Therapist, best-selling author, and founder of Parent Sense – the all-in-one baby app that takes the guesswork out of parenting. Meg is passionate about supporting new parents as they navigate the early years of their little one's life. She's also a career mum of 3 who has faced and overcome the challenges of parenting while working.