Description
Join the Tech and Tots workshop where Parent Sense founder Meg Faure  will explore the reasons why the American Association of Pediatrics advises against screen time for infants less than two years old, and how screen time can impact a child's learning and development. We'll also discuss the blue light emitted from screens and its impact on sleep and the importance of avoiding screens an hour before bedtime.
Our course is designed to give you the tools you need to make informed decisions about when and how to introduce technology to your young children. You'll have access to valuable insights, case studies, and interactive activities, all designed to help you become a responsible parent in the technology age.
So, whether you're a new parent or have young children already, this course is perfect for you. Sign up now and learn how to find the right balance between technology use and your child's healthy development:
WORKSHOP OUTLINE:
WELCOME:
Introduction to Tech and Tots
Meet Meg Faure
MODULE 1 | Tech and Tots
Session Overview
Introduction – Overview of the topics to be covered
How Do We Learn – Understanding the science of early childhood development and learning
Skill Development – Overview of the essential skills for healthy development and learning in babies and toddlers
Learning for Success -Guidelines for supporting healthy learning and development
Fertile Soil -Understanding the impact of the environment and context on early childhood development and learning
Why Do Parents Offer Tech -Common reasons for parents to introduce technology,

 

positive and negative implications of technology and screen time for young children and families
Stats -Overview of current trends and statistics on technology and screen time use among young children
Risks –

 

potential risks associated with technology and screen time use for young children, strategies for minimizing and managing risks
Guidelines for Tech Use – recommendations for technology and screen time use for children aged 0-3 years
Practical Tips – Tips and strategies for managing technology and screen time use at home
Conclusion – Summary of key points
MODULE 2 | Bonus content
MODULE 3 | That's a Wrap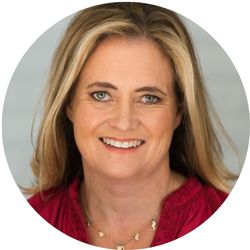 Meg Faure is an Occupational Therapist, best-selling author, and founder of Parent Sense – the all-in-one baby app that takes the guesswork out of parenting. Meg is passionate about supporting new parents as they navigate the early years of their little one's life. She's also a career mum of 3 who has faced and overcome the challenges of parenting while working.