Description
NEXT GROUP START : AUGUST 2023
👉 Join the group coaching course that's been transforming infant sleep in as little as three short weeks! Here's why you will love the Sleep Sense online coaching course:
🧰 GAIN KNOWLEDGE
➡️ Leave this course feeling empowered! Explore the factors that affect your baby's sleep, understand awake times and set realistic expectations for night waking.
💪 TAKE ACTION
➡️ Rule out underlying causes for sleep issues and teach your baby to sleep through the night in a gentle and supported manner.
👨‍👨‍👧‍👧 BE SUPPORTED
➡️ Ask questions and access individual advice on getting your baby to sleep through. Receive ongoing support via Whatsapp and Facebook groups.
WELCOME 🏁
MODULE 1 – SLEEP TOOLS
Tools For A Good Night's Sleep
MODULE 2 – NUTRITION
Night Feeds – Realistic Expectations
MODULE 3 – HEALTH
Health Basics
MODULE 4 – SLEEP ZONE
Sleep Zone: Masterclass 4
MODULE 5 – SENSORY DIET
Determine Your Baby's Sensory Personality
Sensory Diet: Masterclass 5
MODULE 6 – DAY SLEEPS
Awake Times
MODULE 7 – SEPARATION STRATEGIES
Is Separation Anxiety Affecting Your Baby's Sleep?
MODULE 8 – SOOTHING AND SETTLING
Self Soothing
Pacifier Patrol
Choosing A Sleep Soother
MODULE 9 – BEDTIME ROUTINE
The Secret To A Good Night's Sleep
Sleep Routine And Self Soothing
MODULE 10 – SLEEP COACHING
SLEEP COACHING: Masterclass 10
FAREWELL 🏆 COURSE WRAP UP
WHAT ARE PEOPLE SAYING?
"𝘏𝘪 𝘔𝘦𝘨
𝘐 𝘩𝘰𝘱𝘦 𝘺𝘰𝘶 𝘸𝘦𝘭𝘭 ♡ ♡
𝘐 𝘫𝘶𝘴𝘵 𝘸𝘢𝘯𝘵𝘦𝘥 𝘵𝘰 𝘵𝘦𝘭𝘭 𝘺𝘰𝘶 𝘵𝘩𝘢𝘵 𝘐 𝘵𝘳𝘪𝘦𝘥 𝘵𝘩𝘦 𝘩𝘢𝘳𝘴𝘩 𝘴𝘭𝘦𝘦𝘱 𝘵𝘳𝘢𝘪𝘯𝘪𝘯𝘨 𝘸𝘪𝘵𝘩 𝘮𝘺 𝘥𝘢𝘶𝘨𝘩𝘵𝘦𝘳 𝘢𝘯𝘥 𝘪𝘵 𝘸𝘢𝘴 𝘴𝘰 𝘵𝘳𝘢𝘶𝘮𝘢𝘵𝘪𝘤 𝘵𝘩𝘢𝘵 𝘐 𝘨𝘢𝘷𝘦 𝘶𝘱 𝘢𝘧𝘵𝘦𝘳 𝘢𝘯 𝘩𝘰𝘶𝘳 𝘢𝘯𝘥 𝘢 𝘩𝘢𝘭𝘧 𝘰𝘧 𝘴𝘤𝘳𝘦𝘢𝘮𝘪𝘯𝘨. (𝘚𝘩𝘦'𝘴 𝘴𝘵𝘪𝘭𝘭 𝘪𝘯 𝘰𝘶𝘳 𝘣𝘦𝘥)
𝘐 𝘩𝘢𝘥 𝘢 𝘷𝘦𝘳𝘺 𝘵𝘳𝘢𝘶𝘮𝘢𝘵𝘪𝘤 𝘣𝘪𝘳𝘵𝘩 𝘸𝘪𝘵𝘩 𝘮𝘺 𝘴𝘰𝘯 𝘢𝘯𝘥 𝘩𝘦'𝘴 𝘣𝘦𝘦𝘯 𝘢 𝘷𝘦𝘳𝘺 𝘱𝘳𝘦𝘤𝘪𝘰𝘶𝘴 𝘣𝘢𝘣𝘺 𝘵𝘰 𝘶𝘴. 𝘐 𝘴𝘵𝘳𝘶𝘨𝘨𝘭𝘦𝘥 𝘸𝘪𝘵𝘩 𝘗𝘛𝘚𝘋 𝘢𝘯𝘥 𝘢𝘴 𝘮𝘺 𝘩𝘶𝘴𝘣𝘢𝘯𝘥 𝘴𝘢𝘺𝘴 𝘮𝘺 𝘴𝘰𝘯𝘴 𝘯𝘦𝘷𝘦𝘳 𝘣𝘦𝘦𝘯 𝘱𝘶𝘵 𝘥𝘰𝘸𝘯 𝘰𝘳 𝘣𝘦𝘦𝘯 𝘰𝘯 𝘩𝘪𝘴 𝘰𝘸𝘯.
𝘙𝘦𝘤𝘦𝘯𝘵𝘭𝘺 𝘐 𝘭𝘪𝘴𝘵𝘦𝘯𝘦𝘥 𝘵𝘰 𝘺𝘰𝘶𝘳 𝘤𝘰𝘶𝘳𝘴𝘦 𝘢𝘧𝘵𝘦𝘳 𝘢 𝘧𝘳𝘪𝘦𝘯𝘥 𝘳𝘦𝘤𝘰𝘮𝘮𝘦𝘯𝘥𝘦𝘥 𝘪𝘵, 𝘐 𝘸𝘢𝘴 𝘴𝘰 𝘩𝘦𝘴𝘪𝘵𝘢𝘯𝘵 𝘣𝘦𝘤𝘢𝘶𝘴𝘦 𝘰𝘧 𝘮𝘺 𝘭𝘢𝘴𝘵 𝘦𝘹𝘱𝘦𝘳𝘪𝘦𝘯𝘤𝘦.
𝘐 𝘭𝘪𝘴𝘵𝘦𝘯𝘦𝘥 𝘵𝘰 𝘪𝘵 𝘢𝘯𝘥 𝘴𝘵𝘢𝘳𝘵𝘦𝘥 𝘪𝘵 𝘸𝘪𝘵𝘩 𝘮𝘺 𝘴𝘰𝘯 𝘢𝘯𝘥 𝘪𝘵'𝘴 𝘣𝘦𝘦𝘯 𝘢𝘣𝘴𝘰𝘭𝘶𝘵𝘦𝘭𝘺 𝘐𝘕𝘊𝘙𝘌𝘋𝘐𝘉𝘓𝘌. 𝘐𝘵'𝘴 𝘴𝘰 𝘬𝘪𝘯𝘥 𝘢𝘯𝘥 𝘭𝘰𝘷𝘪𝘯𝘨, 𝘦𝘢𝘴𝘺 𝘧𝘰𝘳 𝘵𝘩𝘦 𝘣𝘢𝘣𝘪𝘦𝘴 𝘵𝘰 𝘢𝘥𝘫𝘶𝘴𝘵 𝘢𝘯𝘥 𝘮𝘢𝘬𝘦𝘴 𝘴𝘰 𝘮𝘶𝘤𝘩 𝘴𝘦𝘯𝘴𝘦. 𝘐 𝘸𝘢𝘴 𝘵𝘰𝘵𝘢𝘭𝘭𝘺 𝘢𝘨𝘢𝘪𝘯𝘴𝘵 𝘴𝘭𝘦𝘦𝘱 𝘵𝘳𝘢𝘪𝘯𝘪𝘯𝘨 𝘢𝘧𝘵𝘦𝘳 𝘮𝘺 𝘦𝘹𝘱𝘦𝘳𝘪𝘦𝘯𝘤𝘦 𝘢𝘯𝘥 𝘸𝘢𝘴 𝘢𝘭𝘸𝘢𝘺𝘴 𝘭𝘰𝘰𝘬𝘪𝘯𝘨 𝘧𝘰𝘳 𝘢 "𝘬𝘪𝘯𝘥𝘦𝘳" 𝘸𝘢𝘺 𝘵𝘰 𝘥𝘰 𝘪𝘵. 𝘐 𝘸𝘢𝘴 𝘢𝘭𝘸𝘢𝘺𝘴 𝘵𝘰𝘭𝘥 𝘪𝘵 𝘥𝘪𝘥𝘯'𝘵 𝘦𝘹𝘪𝘴𝘵 𝘢𝘯𝘥 𝘵𝘩𝘦 𝘰𝘯𝘭𝘺 𝘸𝘢𝘺 𝘸𝘢𝘴 𝘧𝘰𝘳 𝘵𝘩𝘦𝘮 𝘵𝘰 𝘤𝘳𝘺 𝘪𝘵 𝘰𝘶𝘵.
𝘠𝘰𝘶 𝘢𝘳𝘦 𝘢𝘮𝘢𝘻𝘪𝘯𝘨 𝘢𝘯𝘥 𝘵𝘩𝘢𝘯𝘬 𝘺𝘰𝘶 𝘴𝘰 𝘮𝘶𝘤𝘩 𝘧𝘰𝘳 𝘺𝘰𝘶𝘳 𝘩𝘦𝘭𝘱!"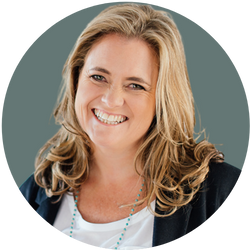 presented by Meg Faure
Meg Faure is an Occupational Therapist, baby specialist and well-known author & co-author of the Sense series of parenting and baby books, including the best-selling Baby Sense and Weaning Sense books. Meg is an expert on all things sensory and has lectured internationally on Infant Sensory Integration & Disorders for OTs around the world. In 2020, Meg founded Parent Sense – an all-in-one baby app to give new parents a convenient, credible source of information, useful tips and all the secrets to successful parenting in the first precious year of life.