Description
ISIT 2 | Infant Regulatory Disorders of Mood, Sleep and Feeding
Infant Sensory Integration Training (ISIT) 2 builds on the foundational ISIT 1. The course unpacks self-regulation as a developmental process that starts in utero. Throughout the first 5 years of life, little ones learn how to self-regulate their mood, sleep and feeding. Self-regulation is a critical skill that develops in the context of inherent factors (Sensory Integration) and extrinsic factors (relationship).
This course delves into the three key areas of self-regulation in infancy and toddlers – mood, sleep and feeding. You will deepen your understanding how typically developing babies self-regulate these three areas. You will also learn how to identify infant regulatory disorders of mood, sleep and feeding.
Is the ISIT 2 | Infant Regulatory Disorders of Mood, Sleep and Feeding for you? 
Infant Sensory Integration Training (ISIT) 2 will empower you with the science-based knowledge and practical learnings of how to treat "fussy" babies. You will also have the tools and strategies you need to guide parents on how to manage these  areas of self-regulation.
ISIT 2 is presented by OT & SI specialist, Meg Faure.
Course overview & objectives:
SESSION 1 | MODULE 1: Regulatory disorder of mood
This module focusses on high needs babies. By the end of this module, therapists will be able to:
Differentiate the colicky or fussy baby from the regulatory disordered infant.
Understand the incidence of early infant crying
Know the causes of early infant crying/ colic
Deal with early infant crying in the 0 – 3-month-old
Treat mood disorders in the Regulatory Disordered infant – after 6 months of age
SESSION 2 | MODULE 2 : Regulatory disorder of Sleep
This module focusses on infant and toddler sleep. By the end of this module, therapists will be able to:
Analyze the root of a sleep problem and develop a treatment plan for sleep disorders
Treat sleep problems from a multifaceted perspective
Know when to refer the mother
Treat underlying sensory issues
Treat sleep problems behaviourally
SESSION 3 | MODULE 3 : Regulatory disorder of feeding
This module focusses on infant feeding. Therapists will understand:
The role of reflective function in the developing infant's emotional world
How to use reflective function as a foundation for infant weaning
Sensory profile and the infant's innate sensory processing as it pertains to weaning and feeding
Sensory processing as a basis for feeding problems
Debunk the myths and present the latest science on infant weaning
The emergence of self-regulation in infants
The link between self-regulation and feeding
Therapeutic implications
What you can expect from this online course:
3 Learning modules
3 hrs and 15 minutes of pre-recorded Masterclasses presented by Meg Faure
PDF downloads of  course presentation and notes
Bonus content / articles, hints and tips
VIDEO CONTENT RECORDED LIVE FROM SI NETWORK TRAINING 2020.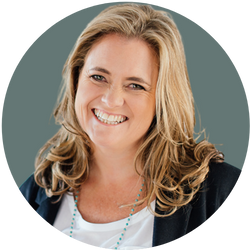 presented by Meg Faure
Meg Faure is an Occupational Therapist, baby specialist and well-known author & co-author of the Sense series of parenting and baby books, including the best-selling Baby Sense and Weaning Sense books. Meg is an expert on all things sensory and has lectured internationally on Infant Sensory Integration & Disorders for OTs around the world. In 2020, Meg founded Parent Sense – an all-in-one baby app to give new parents a convenient, credible source of information, useful tips and all the secrets to successful parenting in the first precious year of life.