Description
We live in a sensory-rich world and spend each waking moment taking in information from the world through our senses. Our intricate nervous system and brain process this sensory information and we respond emotionally and act on it. As we progress through life, we develop the ability to select which sensory information to attend to and how to respond. Your young baby's brain, however, is much less developed than yours.
Presented by Occupational Therapist and Baby Sense author Meg Faure, this course brings together all of Meg Faure's most popular parenting lectures and delivers a 7 part course that will set you up for a smooth transition to parenthood:
OUTCOMES
WOMB TO WORLD – Make the transition from womb to world a smooth one for the baby and parents.
STATES AND SIGNALS – Understanding your baby's sensory world and interpreting their signals
SENSORY ESSENTIALS –  What to buy for your new baby
COLIC & FUSSING – Simple strategies to prevent colic and manage your crying baby.
ROUTINE – Why Babies need routine: the foundations of learning and emotional development.
SLEEP SENSE – Baby Sleep & establishing good sleep habits from the outset
SENSORY STIMULATION FOR OPTIMAL DEVELOPMENT – Stimulation and engaging your baby through sensory input
What you can expect from this online course:
7 Learning modules
7 Pre-recorded masterclasses presented by Meg Faure
Bonus content / articles, Hints and Tips
Downloadable layette list and 31 Day activity guide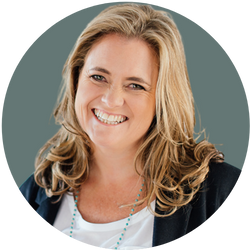 presented by Meg Faure
Meg Faure is an Occupational Therapist, baby specialist and well-known author & co-author of the Sense series of parenting and baby books, including the best-selling Baby Sense and Weaning Sense books. Meg is an expert on all things sensory and has lectured internationally on Infant Sensory Integration & Disorders for OTs around the world. In 2020, Meg founded Parent Sense – an all-in-one baby app to give new parents a convenient, credible source of information, useful tips and all the secrets to successful parenting in the first precious year of life.