As a parent to a little one, you will know how elusive sleep can be - especially in the early days. But poor sleep can last right through the toddler years, too. Meg Faure, well-known author and baby expert, will guide you through the basics of baby sleep and share practical tips to establish healthy sleep habits.
This online Masterclass is for you if you are:
battling to settle your little one to sleep at bedtime,
dealing with multiple night wakings, or
want to empower yourself about how sleep cycles develop.


"Sleep plays such a vital part in your baby's growth & development. Establishing healthy sleep habits from the beginning will not only help to optimise your baby's development, but it's good for you too! My step-by-step, practical approach to baby sleep covers the basic causes of sleep issues to the emotional factors that will help your baby sleep better." – Meg Faure, OT, author & baby specialist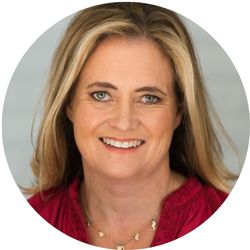 YOUR HOST 
Occupational Therapist, author & founder of Parent Sense app  
Meg Faure is an OT, best-selling author of the Baby Sense book series & founder of Parent Sense app. Meg is passionate about supporting & empowering parents to parent with confidence and master their little one's sleep, feeding, weaning, health & development.  
Meg has over 25 years of clinical practice specialising in sensory sensitive & fussy babies. She has worked with thousands of new parents all over the world to improve their baby's sleep with practical, science-based and gentle methods. Meg's expertly-developed Sleep Sense online course has been proven to transform sleep in as little as 3 weeks. Sign up now!