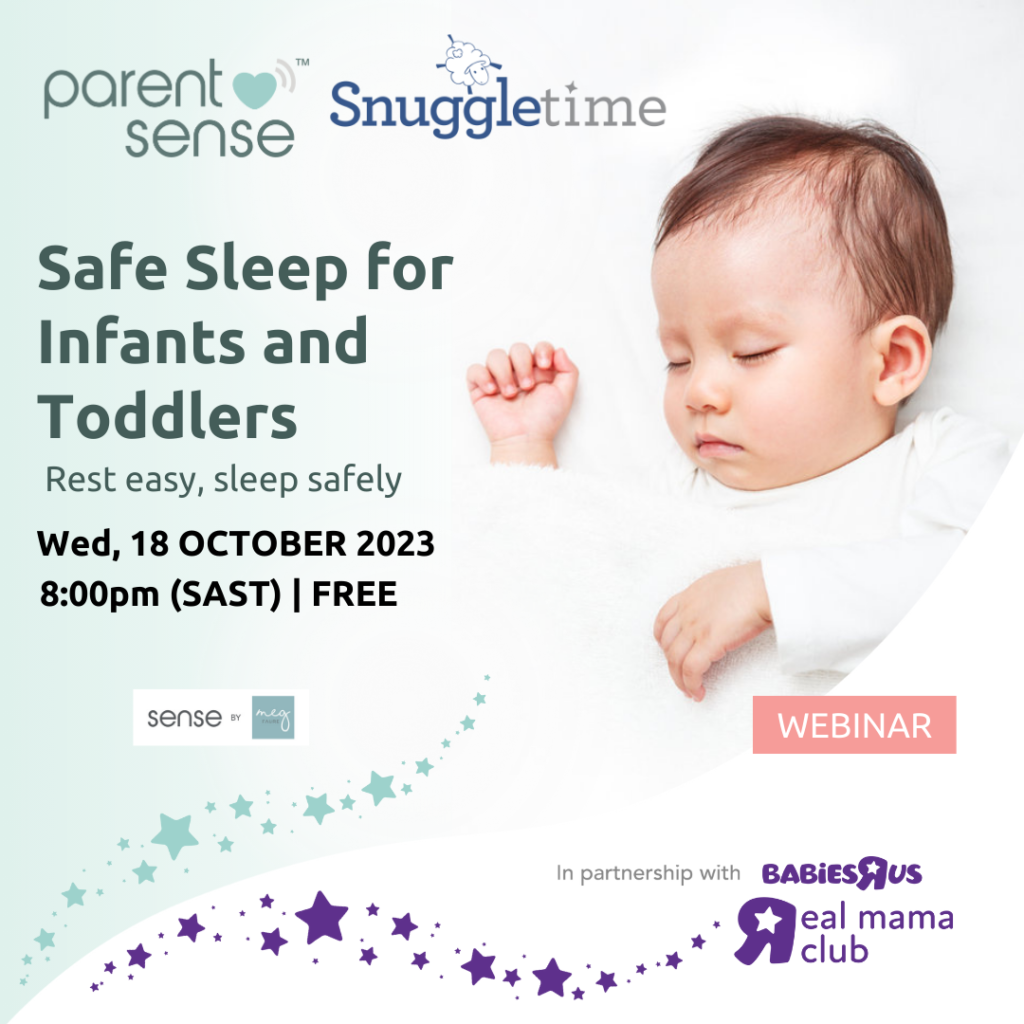 Join our FREE Webinar: Safe Sleep for Infants and Toddlers: Rest easy, sleep safely

A Comprehensive Guide for Parents and Caregivers


Wednesday, October 18th, 2023 | Time: 8:00 PM (SA)
Join us for an engaging and informative webinar, "Safe Sleep for Infants and Toddlers", taking place on Wednesday, October 18th, at 8:00 PM (SA). During this event, you'll gain valuable insights and practical solutions to ensure your child's safety and well-being during sleep. Our agenda is packed with expert knowledge and actionable tips:
Importance of Sleep

Learn the importance of sleep for your child's physical and cognitive development, emotional well-being, and immune system function.
Healthy Sleep Habits from the Get-Go

Discover tips for establishing consistent sleep routines from infancy, the importance of bedtime and naptime schedules, and creating a conducive sleep environment for your little one.
Co-Sleeping: Pros, Cons, and Safety Considerations


Address the pros and cons of co-sleeping, and explore tools and techniques for safe co-sleeping if you choose this approach.
Sleep Tools


Understand the significance of selecting the right mattress for your child and the benefits of using nursery essentials like white noise machines, blackout curtains, nightlights, and pacifiers.
Sleep Zone for Comfort and Good Sleep


Explore the ideal sleep environment for infants and toddlers, the importance of room temperature, and the benefits of sleep sacks.
Q&A Session & Draw for Safe Sleep Combo
SAFE SLEEP PRIZES UP FOR GRABS
GRAND PRIZE
SAFE SLEEP HAMPER VALUED AT R5900:
Snuggletime Quilted Co-Sleeper Camp Cot;  Snuggletime Healthtex Mattress – Standard Camp;  Snuggletime Bamboopaedic Lift Wedge; Snuggletime Quilted Cotton Sleep Sack; Snuggletime SnuggleRoo Baby Carrier; Lifetime Subscription to Parent Sense mobile app; Sleep Sense Online Crash Course
SPOT PRIZES 
2 X R500 Babies R Us Voucher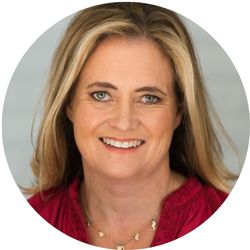 Occupational Therapist, author & founder of Parent Sense app  
Meg brings over two decades of expertise to the world of parenting. As a co-author of eight parenting titles, including the best-selling "Baby Sense" and "Weaning Sense" books, she has become a trusted source of knowledge for parents worldwide. Meg's passion lies in helping new parents navigate the intricate path of raising children, acknowledging that the idealized notions of parenthood often give way to the practical realities of everyday life. 
Drawing from her own experiences as a mother of three, Meg connects with the challenges faced by parents, making it her life's mission to empower them with balanced, down-to-earth guidance. Through her work, she equips parents to confidently nurture resilient and happy children, making her an invaluable resource for families on their parenting journey.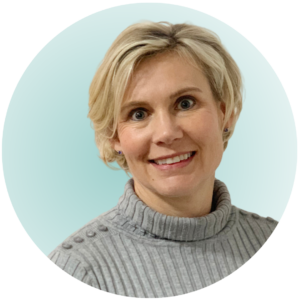 Physiotherapist| Driving force behind Snuggletime
Lauren's professional roots began with a degree in Physiotherapy from Wits University, where she honed her skills and expertise. However, fate had different plans, propelling her into the world of Snuggletime, where she seamlessly transitioned into various roles, including merchandising, marketing, promotions, and product development.
What sets Lauren apart is her unwavering passion for the medical field, combined with her experience as a mother of three. Today, she spearheads Snuggletime's New Product Development team, where her true calling shines. Lauren thrives in the realm of innovation, tirelessly creating and sourcing practical baby products. Her commitment to excellence ensures that every Snuggletime product boasts remarkable features and benefits without compromising on quality. Lauren's dedication stems from the belief that every parent deserves the best for their little ones, and she's on a mission to make sure they receive it.