Description
ISIT 3 | Sensory Integration Disorders
Infancy and the two years beyond are known as 'The 1001 critical days'. It is during this period that the infant develops the foundations for future learning, relationships and behaviour.
The intrinsic contribution of sensory processing has a fundamental effect on all areas of development. Infant's with sensory processing deficits may manifest with behavioral, social and emotional difficulties.
This course will look at sensory integration deficits and social-emotional deficits. Therapists will learn assessment strategies for assessing SI deficits in infants. Treatment approaches, including working through the mother and hands on SI interventions will be explored. Treatment techniques for social-emotional deficits in infancy will be discussed.
PRESENTED BY MEG FAURE – VIDEO CONTENT RECORDED LIVE -SI EDUCATION TRAINING 2020
Objectives:
SESSION 1 | MODULE 1 : Assessing Sensory Integration deficits in infants
Assessment overview
Interpretation of results
Formulating a plan
SESSION 2 | MODULE 3 : Treatment techniques
Working through the parent
Home programs
Hands on SI
SESSION 3 | MODULE 3 : Social Emotional Deficits
What you can expect from this online course:
3 Learning modules
4 Hr and 15 minutes Pre-recorded masterclasses presented by Meg Faure
Pdf download – course presentation and notes
Bonus content / articles, hints and tips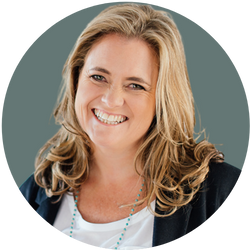 presented by Meg Faure
Meg Faure is an Occupational Therapist, baby specialist and well-known author & co-author of the Sense series of parenting and baby books, including the best-selling Baby Sense and Weaning Sense books. Meg is an expert on all things sensory and has lectured internationally on Infant Sensory Integration & Disorders for OTs around the world. In 2020, Meg founded Parent Sense – an all-in-one baby app to give new parents a convenient, credible source of information, useful tips and all the secrets to successful parenting in the first precious year of life.