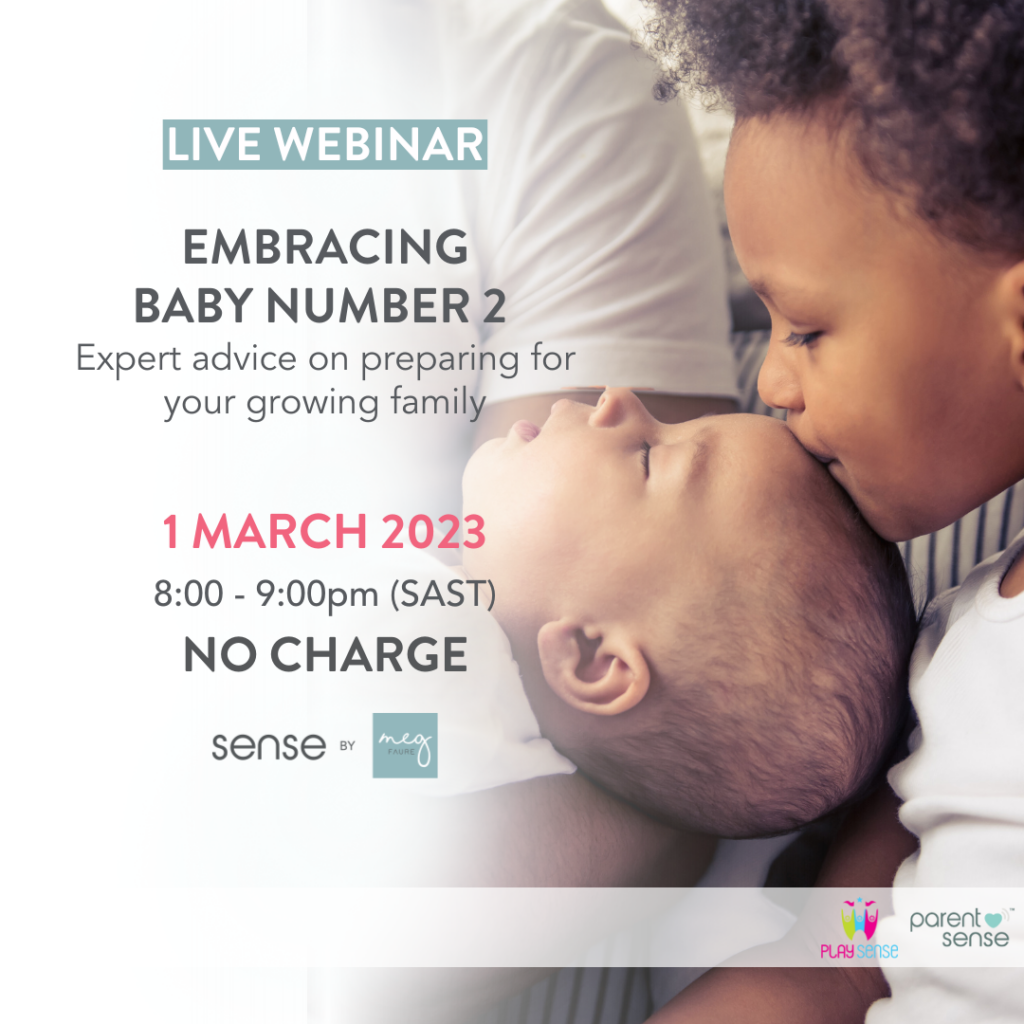 Are you planning to extend the family?
Lots of couples want a second (or third++;)) baby. But many of them also wonder how the transition from 3 to 4 or more will go? In this free online talk, OT, author and founder of Parent Sense, Meg Faure, will be sharing some candid insights into the joys and challenges of adding to the family.
As a parenting expert and mom of three, Meg will answer some of your biggest questions when it comes to falling pregnant again:
Age gaps and timing – When is the right time?
How do I prepare my child for their sibling's arrival?
How am I going to juggle different routines?
How do I maintain a close relationship with my first born when my new baby needs so much attention?
Expanding your family is exciting and a great cause of joy, but it won't be without its ups and downs!  From timing and age gaps to managing bath time and coping with the emotional adjustment of a new sibling, this webinar will provide you with valuable insights and practical advice to ensure you are prepared for every step of the journey ahead <3
Remember, you've got this!
What: Embracing baby Number 2 | Expert advice on preparing for your growing family
When: 01 March 2023 @ 8pm SAST
Where: Online (you will receive a Zoom linked on confirmation of booking)
Cost: FREE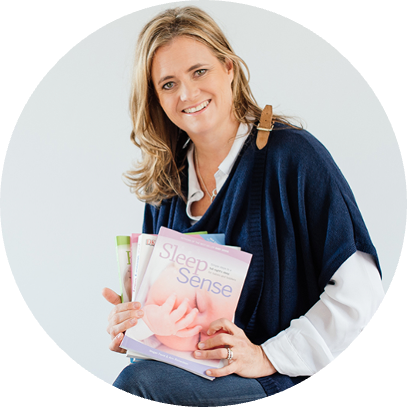 Meg Faure is an Occupational Therapist, best-selling author, and founder of Parent Sense – the all-in-one baby app that takes the guesswork out of parenting. Meg is passionate about supporting new parents as they navigate the early years of their little one's life.
She's also a career mum of 3 who has faced and overcome the challenges of parenting while working.
PROUDLY BROUGHT TO YOU BY