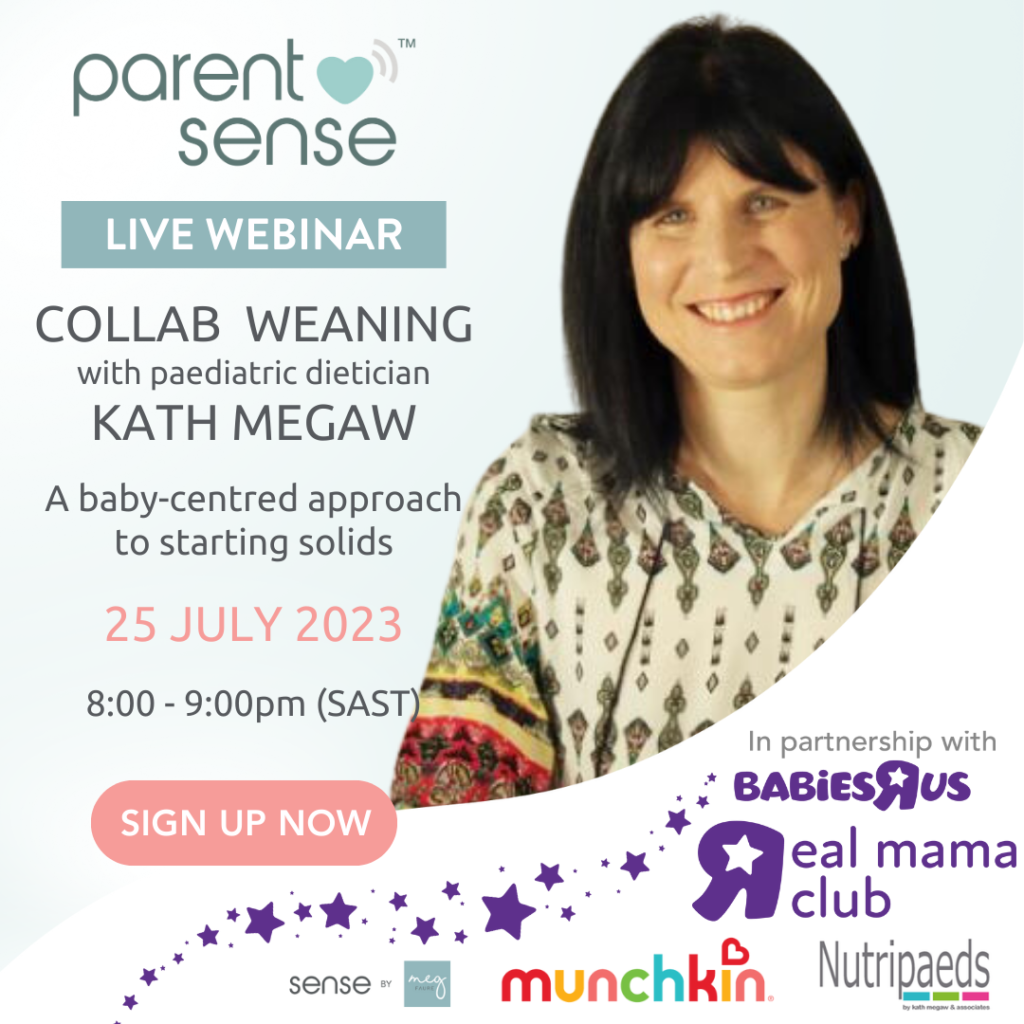 Like mealtimes, parenting is a messy affair and flexibility is the only way to make the journey fun and manageable.
Weaning is not just about nutritious recipes; it's about building relationships and navigating emotions.  It should be a collaboration between the advisors who guide you, your self, wishes, personality and of course, your baby. And that's where COLLAB weaning comes in.
Join Paediatric Dietician Kath Megaw for a deep dive into Weaning Sense and the concept of Collab Weaning:
Discover the importance of an enjoyable weaning journey for your little one.

Explore the concept of collab weaning and its alignment with responsive feeding and baby-led weaning.

Bust common weaning myths and understand the science behind introducing solids and allergens.

Understand the role of milk, the process of weaning onto solids, and the developmental aspect of learning to eat.

Differentiate between gagging, coughing, and choking incidents and know how to respond correctly.
"COLLAB weaning will change not only the way to wean your baby but so many aspects of your parenting journey, making parenting your little one a sensational journey, a respectful nurturing of a life for long term physical and emotional health."  Exerpt from Weaning Sense, (Meg Faure and Kath Megaw, Publisher Quivertree Publications, 2017)
What: Collab Weaning | A baby-centred approach to starting solids
When: 25 July 2023 @ 8pm SAST
Where: Online (you will receive a Zoom linked on confirmation of booking)
Cost: FREE

As a leading paediatric dietician, author and mother of 3, Kath's love and passion is helping parents navigate the feeding journey with their babies and children, by offering support, sound nutritional guidance based on science and love for promoting a healthy and happy relationship with food for baby and the whole family.
PROUDLY BROUGHT TO YOU BY